Wedding Domaine de Verchant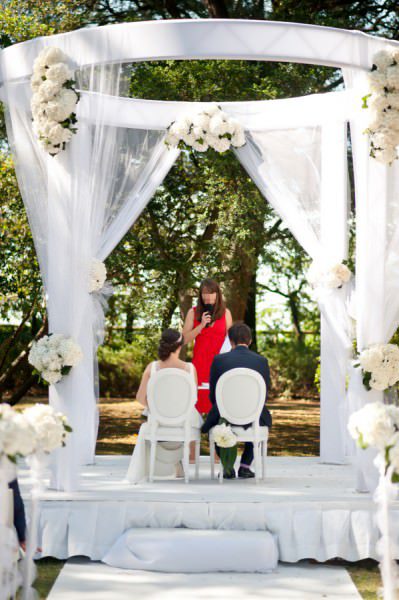 Wedding Domaine de Verchant.
Wedding of C & J (from New York City). French wedding ceremony and reception on a relais Chateau located in the heart of an exceptional environment. The Domaine de Verchant offers a prestigious and magical setting near Montpellier South of France. This 5 star luxury hotel and spa is the perfect place for a wedding.
A verdant setting on the doorstep of Montpellier
"The venue has all the qualities of "otherworldliness", a place that disconnects you from the world without making you a foreigner. The Domaine de Verchant is a land unto itself, a place that exists outside time and space, a cosy cocoon like a family home" Chantal and Pierre Mestre. Over five years, the new owners renovated this unique place with a passion to transform it into a luxurious hotel complete with a sublime spa, in the heart of a restored vineyard estate.